24 Aug

Harper's Bazaar UK Sep/2020

Posted at 15:21h

in

BOARD

24 AUG | Harper's Bazaar UK Sep/2020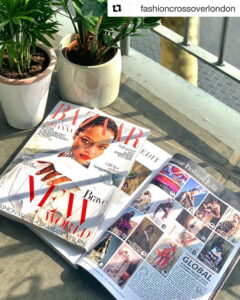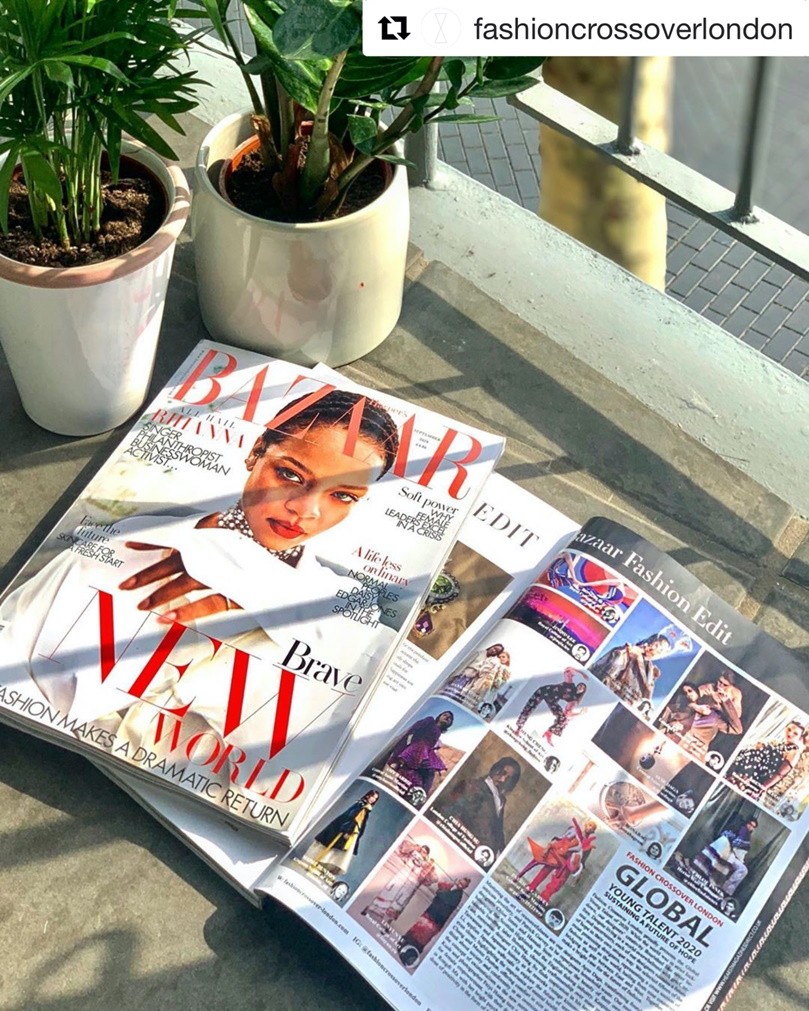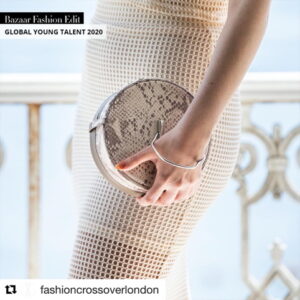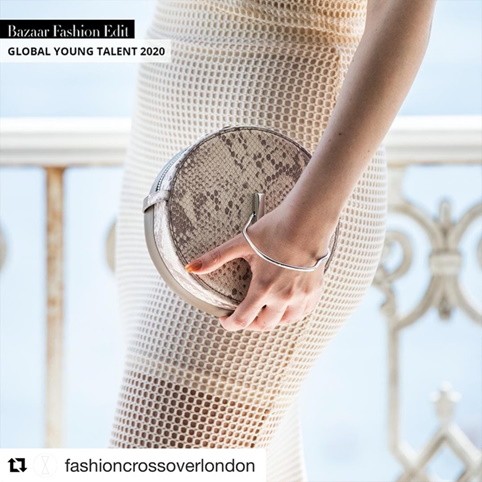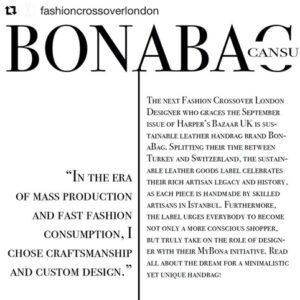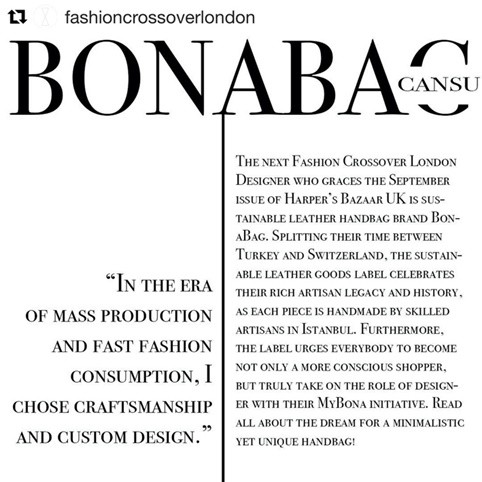 The next Fashion Crossover London Designer who graces the September issue of Harper's Bazaar UK is sustainable leather handbag brand Bonabag. Splitting their time between Turkey and Switzerland, the sustainable leather goods label celebrates their rich artisan legacy and history, as each piece is handmade by skilled artisans in Istanbul. Furthermore, the label urges everybody to become not only a more conscious shopper, but truly take on the role of designer with their MyBona  initiative. Read all about the dream for a minimalistic yet unique handbag!
Tell us a bit about your brand, you are based between Zurich and Istanbul, how did you start your brand and how has the journey been since?
Every journey begins with a touch of passion. The passion has been started with the demand for seeking of minimalistic design bags with iconic details. The production journey, which started in the second-generation leather bag workshop in Istanbul, has reached the opening of a showroom in Zurich. We keep this pure artisan legacy with the word "bona" which represents "good, genuine, fortunate". We believe that fortune favours the brave. And BonaBag is proud to witness your journey, in every single story.
Your bags are available on the E-commerce platform, Fashion Crossover London, how has this experience been for you?
We always wanted to discover London market as it is a city open to designs from all over the world, so we have started looking for a collaborator with a style that matches our brand. In the meantime, Fashion Crossover London found us! There must the evidence of how similar our style looks. Working with a team that supports and understand what a brand needs is very comforting.
BonaBag has recently launched it's AIRY collection, what was the inspiration behind this collection and the title of the collection?
Lighter, smarter, stronger. BonaBag's Airy Collection features multi-functionally designed, pure artisan, genuine leather bags with a laser-cut twist and a colourful touch. Inspiration is all about authenticity and uniqueness; by creating smartly designed, carefully crafted, timeless leather pieces.
With your collection, you champion craftsmanship and sustainability, how does this manifest itself through your design process and final garments?
Sustainability is at the heart of everything we do. In our pure artisan atelier, we carefully work on every little detail of dyeing, crafting, stitching genuine cow leather and combine the finest materials. We never use exotic leather. Always blend timeless design with sustainable details like nickel-free handles, anti-allergic fabrics and sustainable zip fasteners.
Lastly, what other plans and dreams do you have for yourself and your label?
I believe that we are all designers at heart. In the era of mass production and fast fashion consumption, I choose craftmanship and custom creation. MyBona is the most excited plan that I made for people of BonaBag. If you would like to uniquely design your BonaBag with your favourite colours, special details or even with your name on it, MyBona page is created for you.
"In the era of mass production and fast fashion consumption, I chose craftsmanship and custom design."