15 Apr

BONABAG in ELLE UK

Posted at 15:50h

in

BOARD

15 APR | Bonabag in ELLE May Issue

Sustainable Designers 2021 in ELLE May Issue

EXCLUSIVE ELLE UK UNDER "ELLE FASHION FEATURE"

"Splitting their time between Turkey and Switzerland, the sustainable leather goods label BONABAG celebrates their rich artisan legacy and history, as each piece is handmade by skilled artisans in Istanbul."

ELLE is the world's biggest-selling fashion magazine. It is the international authority on style, with 44 print editions worldwide and 37 websites. Launched in 1985, British ELLE's print publication, now edited by Anne-Marie Curtis, has unparalleled access to world-renowned designers, celebrities, models, photographers, writers, columnists and stylists.

ELLE explores and celebrates all that is 'The Now, the New and the Next', in order to spark an action or reaction, whether it's seen it first, experience it first or shop it first. Fashionable, provocative and creative, presenting its audience with the latest in Fashion, Beauty and Modern Culture.

The power and influence of British ELLE's Digital offering is at an all- time high. Led by Natasha Bird, the site now has approximately three million unique users visiting every month and more than seven million ELLE fans and followers interacting with the team via ELLE's social media channels. ELLE's Digital Editor, Natasha Bird was awarded with the PPA's rising star for Digital Content leadership in 2017.

Put simply, ELLE is for women who love fashion – by women who love fashion.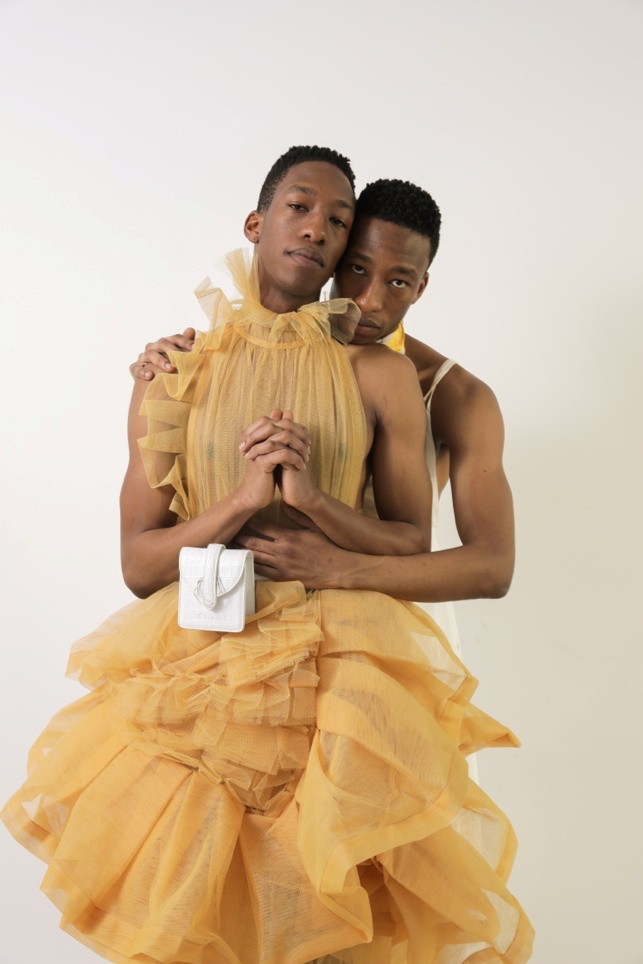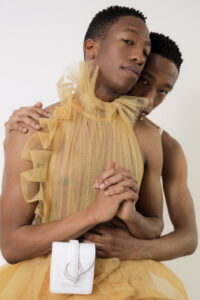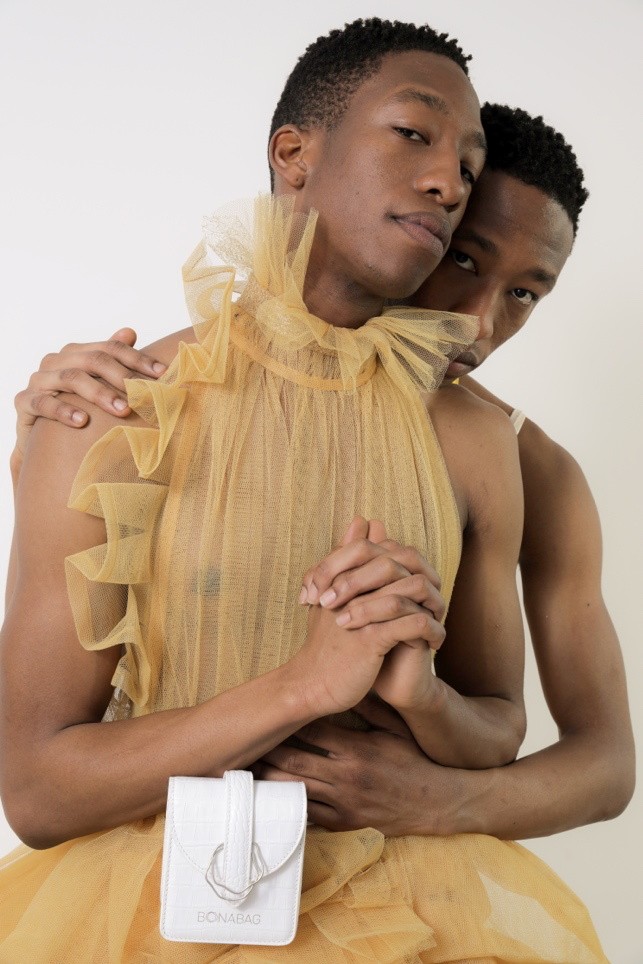 Turkish – made sustainable leather handbags of the Swiss label BONABAG by founder Cansu Sahin, emblematic for their flawless blend of artisan design and quality leather. With each frame underpinning their mantra 'Bona', translating into "good, genuine, fotunate".
CREATIVE TEAM
Photographer: Qingyang Chen
Instagram: @qingyangc
Art Direction: Unai Mateo
Instagram: @unaimateo
Art Direction: Shuoshuo Xu
Instagram: @xusure
Instagram: @hsieh_wen_
Hair Stylist: Sandra Hahnel
Instagram: @sandrahahnel
Instagram: @dx2twins Instagram: @devontay_dev
Instagram: @dx2twins Instagram: @dijon_dej_